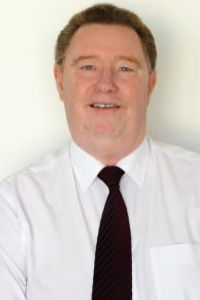 Russ operates People and Business Insights on Australia's east coast. They are a mentoring, professional & personal development company with distributors around the country advising and mentoring business leaders and their managers on how to achieve better, more sustainable results in line with their core values.
Russ and his team utilise Axiology (in short, the study of value – of what is good, of clearer decision-making and ethics) as well as the 7 Stages of (business) Growth as core tools to help leaders and companies produce the results they desire. They bring a unique combination of strategy, mentoring, personal and professional development, world-class technologies and real-life experience to their tasks.
They offer a proven approach, with demonstrable results across a broad spectrum of businesses
including small & medium enterprise businesses, franchise groups, sole operators & microbusinesses,
as well as corporations & publicly listed companies, and semi-government bodies
such as ANSTO (… the Australian Nuclear Science & Technology Organisation), The Australian
Synchrotron, State Emergency Services NSW, Stroud Homes and many others.
Their unique approach allows businesses to:
1. Predict how growth will impact you and your management team;
2. Focus on doing the right things at the right times;
3. Adapt your leadership style to the specific needs of your organisation as it grows;
4. Identify and work past roadblocks that are holding back sustainable expansion and profit in
your business;
5. Identify "Builders and Protectors" (i.e. the real levels of confidence and caution in your
business), so you can get your people even more engaged, active and productive!
According to Russ, "Prescription without diagnosis is malpractice", so they don't recommend possible solutions until they have worked through a businesses key drivers & specific needs, and established relevance & return for the business.
They use technologies, programs & processes such as:
• The Growth Curve X-Ray & Stages of Business Growth Program,
• Advanced Insights Analysis & Coaching Reports customised for Leadership, Emotional
Intelligence, Finance, IT, Sales/Sales Management, Customer Service.
• Adaptive Leadership Structured Mentoring Programs
Russ has a long track record of helping people and businesses transform their results – personally & professionally. He is an experienced mentor & coach to business owners, CEOs, general managers, sales managers and management teams. He works as a trusted advisor to company boards and small business advisory boards. He has built and run a variety of successful businesses. He is a clear thinking former CEO and a national & international award-winning sales manager who brings incisive understanding, astute observation, first class analytical faculty and a unique strategic & street-smart mindset to his role.